ISO 27001 - Information Security Policy
BLUESTREAM SOLUTIONS has an extensive and robust Information Security Program that consists of a vast array of policies, procedures, controls and measures. This Information Security Policy is the foundation of this program and ties together all other policies as they relate to information security and data protection.
The Company Information Security Policy covers all aspects of how we identify, secure, manage, use and dispose of information and physical assets as well as acceptable use protocols, remote access, password and encryptions. To ensure that the importance of each information security area is not missed or vague, we use separate policies and procedures for each information security area and where applicable, reference these external policies in this document.
All information security policies and procedures should be read and referred to in conjunction with each other, as their meaning, controls and measures often overlap. The policies and documents that form part of the Company Information Security Program are:
• Information Security Policy
• Risk Assessment Policy & Procedures
• Business Continuity Plan
• Remote Access & Bring Your Own Device (BYOD) Policy
• Access Control & Password Policy
• Clear Desk & Screen Policy
• Data Protection Policy
• Asset Management Policy
Click here to read the full Security policy
ISO 9001 - Quality Policy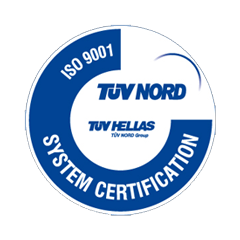 As a modern, forward-looking business, BLUESTREAM SOLUTIONS LTD recognises at senior levels the need to ensure that its business operates smoothly and without interruption for the benefit of its customers, shareholders and other stakeholders.
In order to provide such a level of continuous operation, BLUESTREAM SOLUTIONS LTD has implemented an Quality Management System (ISMS) in line with the International Standard for Information Security, EN ISO 9001. This standard defines the requirements for a QMS based on internationally-recognized best practice.
The operation of the QMS has many benefits for the business, including:
Protection of revenue streams and company profitability

Ensuring the supply of goods and services to customers

Maintenance and enhancement of shareholder value

Compliance with legal and regulatory requirements
BLUESTREAM SOLUTIONS LTD has decided to maintain full certification to EN ISO 9001 in order that the effective adoption of information security best practice may be validated by an independent third party, a Registered Certification Body (RCB).
This policy applies to all systems, people and processes that constitute the organization's quality system, including board members, directors, employees, suppliers and other third parties who have access to BLUESTREAM SOLUTIONS LTD system.
Details of the latest version number of each of these documents is available from the ISMS Documentation Log.
Click here to read the full Quality policy