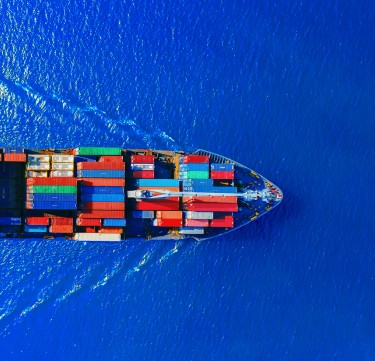 SafeBulkers Ltd.
SafeBulkers' Transformation Strategy takes them to the Cloud
Client: SafeBulkers Ltd.
Industry: Shipping
Services: IBM Cloud, Azure Active Directory
Timeline: December 2022 - February 2023
Overview
BlueStream created a state-of-the-art, digital transformation solution for SafeBulkers Ltd. Specifically, the certified IBM Business Partner applied its cloud expertise to deploy an ΙΒΜ Cloud Hyper-V hosting environment quickly and easily, running on IBM's Bare Metal Server Infrastructure (BMaaS). BlueStream also implemented the IBM Qradar SIEM to all users and infrastructure. In addition, SafeBulkers assigned to BlueStream the Azure Disaster Recovery Project.
Business Challenge
SafeBulkers, which provides marine transportation services for bulk cargoes worldwide and serves some of the world's largest suppliers, needed a highly reliable and secure IT cloud environment that would cover safely their global business needs. The project's business objective was to:
Provide availability and reliability of access and data to serve global demands

Improve process transparency and efficiency

Decrease IT spending on management and licensing

Security monitoring 24x7

Business continuity under any circumstances
To help business successfully meet requirements for shipping cargoes to destinations worldwide, SafeBulkers needed to connect Athens-based IT resources (Central Office) to their worldwide branches and all vessels, efficiently and rapidly. This included legacy software, systems, users, collaboration, monitoring, and security. On top, SafeBulkers needed a highly available -and easy to manage- hosting infrastructure. "We're a 24x7 agency, so having highly reliable IT is what's most important to us." mentioned Dimitris Tsetsis, SafeBulkers' IT manager.
The Project
Bluestream analyzed the company's IT needs and worked with them to design a suitable solution that would make the move from their on-prem IT infrastructure to the IBM Cloud, smooth and fast. Following the customers feedback, BlueStream designed, implemented and deployed a turn-key solution, based on a Hyper-V hosting environment running on IBM Cloud infrastructure. An IBM Qradar SIEM solution was also implemented to provide security monitoring to all IT environment. Next steps include the deploying of an Azure disaster recovery site that will allow SafeBulkers to fully benefit from all multi-cloud advantages. 
The Outcome
The immediate results of this transformation project were transparency, reliability, security and real cost savings: The new, cloud-based infrastructure provided SafeBulkers the resilience and flexibility they needed to cover business needs while preventing management and maintenance complexity. After all appropriate training, the SafeBulkers IT team simply accesses the Cloud Datacenter and manages workloads without having to worry about the underlying infrastructure. Additionally, an OPEX model reduced costs further.
Most importantly, SafeBulkers established an IT environment designed for the availability and reliability of its around-the-clock business demands.
"We have seen IT issues cost companies like ours, millions of dollars. In our industry, we cannot operate without IT capabilities, not even for an hour. With the IBM Cloud solution from Bluestream, we are confident that our IT platform will be always available." Says Mr Tsetsis.
Do you have a similar project idea?
Contact us — and get a project cost estimate for free!
CONTACT US